Research
Publish Date : 0000-00-00
A Study on Medicinal Properties of Traditional Rice Karung Kavuni and Neutraceutical Formulation
R. Kalaivani, P. Arulmozhi
Article information
Corresponding Author
R. Kalaivani., Assistant Professor, PG & Research Department of Botany and Biotechnology, Bon Secours College for Women, Thanjavur, Tamilnadu, India, E-mail: vanisri05bio@gmail.com
Citation
Kalaivani, R., et al. A Study on Medicinal Properties of Traditional Rice Karung Kavuni and Neutraceutical Formulation. (2018) Int J Food Nutr Sci 5(1): 86- 90.
Copy rights
© 2018 Kalaivani, R. This is an Open access article distributed under the terms of Creative Commons Attribution 4.0 International License.
Keywords
Karung kavuni; Neutraceutical; GCMS and bioactive compounds
Abstract
All around the world there is a great attention towards alternative holistic therapies. "Food as medicine" as the key emphasised in food industries across the globe. The functionality of the food is attributed by its nutritional richness, mineral (micro and macro) content, Vitamins, Bio active compounds and also its Functional, Antioxidant and other physiologically active therapeutic properties. karung kavuni is the one of the distinct pigmented medicinal rice variety, having more medicinal properties. Hence, the present study is intended to know the medicinal properties of therefore mentioned rice samples and Neutraceutical formulation. The moisture content found in the present study is well within safe limits. The high percent Carbohydrate contents of the rice varieties signifies high level of starch and its show that rice is a good source of energy. The rice protein is superior because of its unique composition of essential amino acids. The highest amount of protein was found in VM5. This work has revealed that the formulated product, showed more nutritional quality than non pigmented rice. The bioactive composition of the selected samples was studied using Gas Chromatography coupled with triple quadruple mass spectrometer (GC-MS). The bioactive compounds has been identified in VB2 which having more pharmacological activities. Hence Rice (Oryza sativa L.) is the grain of life, for most of the Asians as staple food. Our traditional rice is not a mere source of food and Diabetics. It is a complete solution for sustainable health.
Introduction
Medicinal rice- an ignored experience
Rice is a staple food and an indispensible part of the festivities and rituals in India since historical era. It is not only the enormous source of nutrition for human beings but also possesses lots of medicinal properties. Though some Asian countries have been using rice for medicinal purpose since time immemorial, the theory of medicinal value of rice is believed but not scientifically proven effective yet. For example: Philippines where rice bran is extracted and used as an excellent source of vitamin B to prevent and cure beriberi. In Malaysia, rice is used for treating eye and for use with acute inflammation of the inner body. In Cambodia, mature hulls are considered useful for treating dysentery. China uses rice for strengthening weak stomach and in India, rice water is prescribed to counteract inflamed surface (Gutierrez, www.medicinalrice.html).
  Ayurveda recommends white rice for the problem of gas, bloating, or indigestion. It is said clearly in ancient Indian literature that every plant on this earth is somehow beneficial for human beings, animals and for other plants[1]. India is blessed with a wide range of medicinal plants most of which have been traditionally used in Ayurveda, Unani systems of medicines and by tribals for generations.
  Rice is considered to be acrid, oleaginous, tonic, aphrodisiac, fattening, diuretic and useful in biliousness[2]. According to M. S. Swaminathan, (Chairman, MSSR Foundation), "India has a host of rice varieties of medicinal value, which must be fully exploited. If properly researched and developed, the varieties can be used as valuable infant food. One of the traditional medicinal rice varieties of tamilnadu is Karung kavuni which is used to treat Elephantiasis. This rice helps to dilute all the bad cholesterols in our body. It is a good sign that some attention are paid nowadays for research and development of medicinal and nutritive properties of indigenous varieties. With keeping this view, marching towards sustainable health; searching for nutritional food; imparting the term organic, the present study is intended to study the medicinal properties of traditional pigmented rice and formulation of healthy Product.
Materials and Methods
The pigmented rice variety Karung Kavuni were collected from Thanjavur super market and confirmed by Dr. S. Sulochana, Senior Scientist, Paddy Division, Indian Institute of Food Processing and Technology, Thanjavur.
Ingredients: Wheat, pepper, Turmeric powder, Cumin, Beet root extract, Carrot extract, Chenna, Pea protein, Gongura extract, Ginger and garlic paste. All the selected rice were grained into flour and steamed. Six different combination of batter with different ingredients and ratio were prepared as in Table 1 and 2.
Table 1: List of Nutrient additives with KARUNG KAVUNI variety.
| S. No. | Name of the Sample KARUNG KAVUNI | Combination |
| --- | --- | --- |
| 1 | VB1 | Karung kavuni + bean +beet root extract |
| 2 | VB2 | Karung kavuni + bean + carrot extract |
| 3 | VB3 | Karung kavuni + bean + gongura extract |
| 4 | VB4 | Karung kavuni + chenna + beet root extract |
| 5 | VB5 | Karung kavuni + chenna + carrot extract |
| 6 | VB6 | Karung kavuni + chenna + gongura extract |
Table 2: List of ingredients used at different percentage.
| S. No. | INGREDIENTS | Amount added [%] |
| --- | --- | --- |
| 1 | Different pigment rice flour | 50 |
| 2 | Wheat | 20 |
| 3 | Chenna | 10 |
| 4 | Bean | 10 |
| 5 | Pepper | 5 |
| 6 | Garlic and ginger | 5 |
| 7 | Beet root extract | 5 |
| 8 | Carrot extract | 5 |
| 9 | Gongura extract | 5 |
| 10 | Cumin and turmeric powder | 5 |
Study on Physiochemical Properties
The Moisture Content was determined by AOAC (1990) method, Carbohydrate was estimated by Anthorne (1962) method and Protein content was estimated by Lowry's method, (1951).
Analysis of Bioactive compounds by GCMS
Gas Chromatography-Mass Spectrometry (GC-MS) analysis The GC-MS analysis of the sample was performed using a Shimadzu GCMS-QP2010 gas chromatography mass spectrometer interfaced with a Turbo Mass quadrupole mass spectrometer, fitted with an Rtx-5 fused silica capillary column (30 X0.25 mm, with 1 Cm film thickness). The oven temperature was programmed from 100 °C to 320 °C at 100 °C/min and a hold for 10 min. Helium was used as carrier gas at flow 1.0 mL/min. The injector temperature was 250 °C, injection size 1 µL neat, with split ratio 1:10. The interface and MS ion source were maintained at 320°C and 200 °C respectively and the mass spectra were taken at 70eV with a mass scan range of 40 - 700 amu (atomic mass unit). Data handling was done using GCMS solution software. The spectrum of the unknown component was compared with the spectrum of the known components stored in the NIST library. The name, molecular weight and structure and biological activities of the components of the test materials were ascertained.
Results and Discussion
Pigmented rice varieties and product
The selected pigmented rice and products formulated with different nutritive additives were presented in Plate 1 & 2.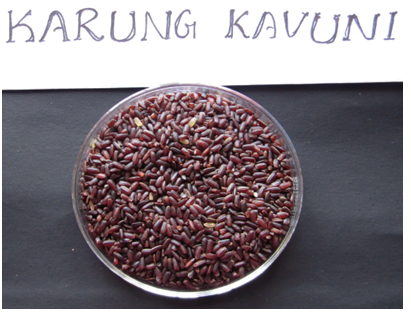 Plate1: Pigmented Rice sample.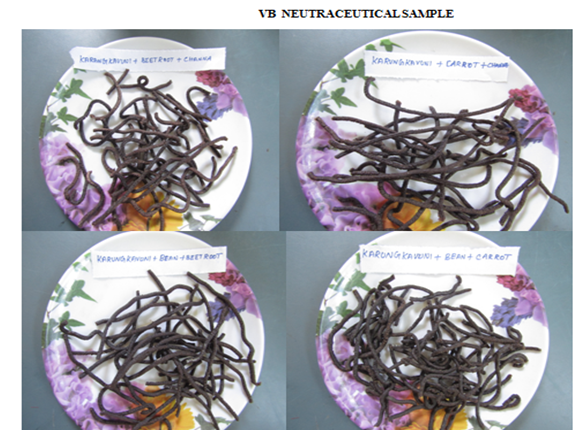 Physicochemical properties of selected rice variety were evaluated to provide important facts in determining their appropriate uses[3]. Moisture content was observed in the product and presented.
  Moisture Content plays a significant role in determining the shelf life[4] of food commodities. Moisture is dependent on genetic makeup of varieties, agronomic and climatic conditions as well as processing conditions[5]. The low moisture content was found in VB1 (5.5 ± 0.2%), whereas the highest moisture content (6.05 ± 0.3%) was observed in VB2 (figure 1).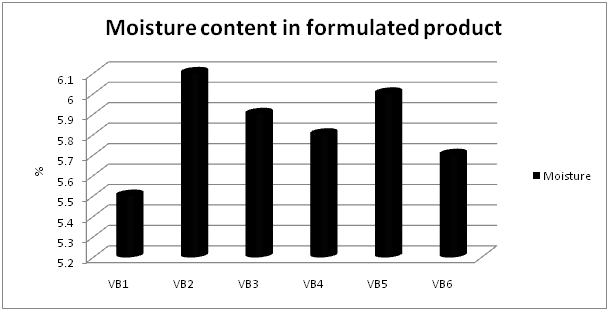 Figure 1: Moisture content of the Product.
  The results of the present study are well supported by the findings of several researchers[6] who found the moisture content variation from 7 to 11%. Pusa Basmati 1 and Swarnamukhi (NLR 145) varieties showed the highest percentage moisture Content (11.6 %), while Bhuban variety (7.13%) contained the lowest percentage moisture Content. The variation observed in moisture content among the products may be attributed to differences in the combination of ingredients added to the rice. The results suggested that the moisture content found in the present study is well within safe limits as in all samples it was below 10%.
Nutritive Values of the Product
Variation observed in different traditional variety tested with regards to Protein and Carbohydrates content in formulated product. Among the product tested the maximum Protein content of 11.8 ± 0.04 % was observed in VB 5, and minimum of 5.3 ± 0.02 % in VB 1 (Figure 1). Awan, 1996[6], studied on protein content in different Pakistani varieties reported a range of 7.38 to 8.13% protein. These levels of proteins in rice are very essential as proteins form the basic building blocks for cells and tissue repairs in the body.
  Analyzing the protein in test genotypes will help the nutritionist to assess the protein intake and deficiency of protein among the people of rice consuming countries.
  Rice is the starchy staple food and a major source of Carbohydrates. The product VB 1 showed maximum amount (74 ± 0.43%) of carbohydrate compare with other trails. The high percent Carbohydrate contents of the product signifies high level of starch and its show that rice is a good source of energy. The results showed in figure 2.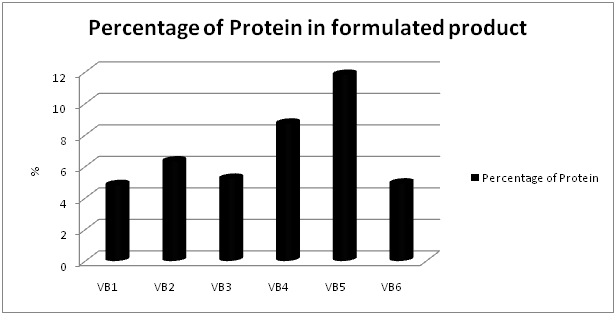 Figure 2: Protein in formulated products.
This study has revealed that the VB product formulation, showed considerable amount of nutrients such as Carbohydrate, a good source of energy, Protein for body maintenance and the repair and replacement of worn out or damaged tissues.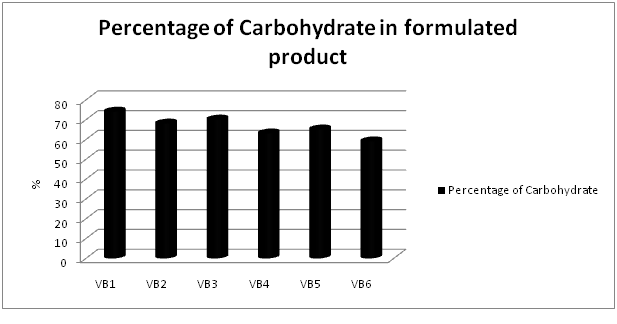 Figure 3: Carbohydrate in formulated products.
Evaluation of Bioactive compounds by GCMS
The presence of bioactive compounds in selected products was presented in figure 4, and Table 3. Traditional rice varieties are rich sources of biodiversity for majority of the agronomic traits. The present study on unraveling the phytochemical properties of the neutraceutical product from Karung Kavuni through GC-MS/MS revealed that, remarkable health benefit compounds in preventing lifestyle diseases. The functional activities of the compounds were ascertained through Dr. Duke's Phytochemical Database.VB5 possessed antioxidant, hyphocholestermic, hepatoprotective, anti inflammatory, cancer preventive, and anti microbial compounds like N,N'-di-tert-Butylcarbodiimide, n-Hexadecanoic acid, 1,2-benzenedicarboxylic acid, 9,12-octadecadienoic acid (Z,Z)-, Octadecanoic acid and 2-hydroxy-1,3-propanediyl.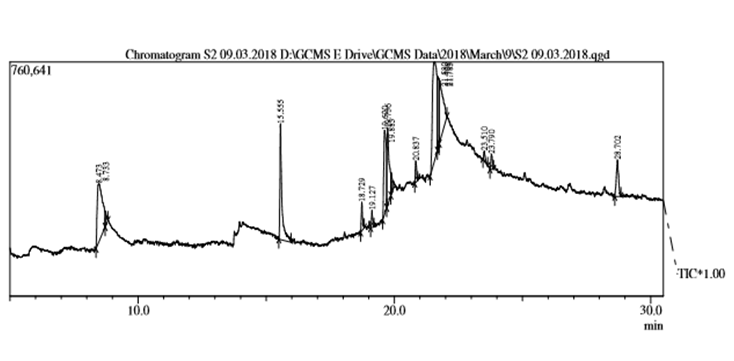 Figure 4: Chromatogram for VB5.
Table 3: Evalution of bio active compound in VB5 by GC-MS.
| S. No. | R. time | Peak area | Compound | Structure | Mol. wt | Mol. formula | Biological compound |
| --- | --- | --- | --- | --- | --- | --- | --- |
| 1 | 8.733 | 1.94 | N,N'-di-tert-Butylcarbodiimide | | 72 | C5H12 | Anti oxidant and Antimicrobial (Avci and Dik, 2014) |
| 2 | 15.555 | 15.98 | 1,2-benzenedicarboxylic acid, diethyl | | 178 | C10H10O3 | Anti-bacterial activity (Yogeswari et al., 2012) |
| 3 | 18.729 | 3.98 | 1,2-Benzenedicarboxylic acid, diundecyl ester | | 280 | C14H16O6 | antioxidant, antifungal, antibacterial and antinflammatory properties (Shalini and Srivastava, 2009) |
| 4 | 19.620 | 11.54 | n-Hexadecanoic acid | | 156 | C9H16O2 | Anti oxidant, Cancer Preventive and Treatment for cardiovascular diseases. |
| 5 | 20.837 | 2.94 | Trifluoroacetic acid, n-tridecyl ester | | 250 | C12H17F3O2 | Anti inflammatory, antiarthritic antimicrobial, anti tumor, antiprotozoal and chemo preventive |
| 6 | 21.580 | 13.40 | 9,12-octadecadienoic acid (Z,Z)- | | 282 | C18H34O2 | Cancer preventive, anti inflammatory and antiarthritic |
| 7 | 23.510 | 1.35 | Octadecanoic acid, 2-hydroxy-1,3-propanediyl | | | | Hypocholesterolemic, antiarthritic, alpha reductase inhibitor, antiacne, hepatoprotective |
| 8 | 23.790 | 2.11 | 2,6-Dimethyltridecanenitrile | | 266 | C17H30O2 | No Activity Reported |
| 9 | 28.702 | 5.06 | 1,2-benzenedicarboxylic acid, diisooctyl | | 418 | C26H42O4 | No Activity Reported |
  The researchers stated that changing the dieting habits from artificially processed to a naturally providing foods having high content of bioactive components. Pigmented rice possesses diverse functional properties such as, protection against cytotoxicity[7] and possessing antioxidant and scavenging activity higher than white rices and hybrid rice varieties[8]. Flavonoids have been reported to expert multiple biological effects such as, anti-inflammatory, anti-allergies, anti-viral and anti-cancer activities[9]. Bakiyalakshmi and Sulochana (2010)[10] stated that neutraceutical health mix from Navara rice contains all above said bioactive compounds having antidiabetic, antioxidant, and anti-inflammatory, Cancer preventive and antimicrobial activities[11-15]. Hence the neutraceutical formulated rice based product will be a healthy food in favor of modern generation and also suit to hope up with today's robotic pattern of life style. As Thanjavur District is the bowl of rice, the present study is intended to study the medicinal properties of traditional pigmented rice and Nutraceutical product formulation with the underlining principle, "Food as a Medicine".
References
1. Oudhia, P. Medicinal weeds in rice fields of Chattisgarh (India). (1999) Internat. Rice Res 24(1):40.

Pubmed || Crossref || Others

2. Caius, J.F. The medicinal and poisonous plants of India (Reprint). (1986) Pbl Scientific Publishers, Jodhpur (RAJASTHAN) INDIA.

Pubmed || Crossref || Others

3. Majzoobi M. and Farahnaky A. The physiochemical properties of starch components of six Iranian rice cultivars. (2008) Iran Agricultural Research 27: 113-122.
4. Webb, B.D. Criteria of rice quality in the U.S. In: Juliano. B., ed., Rice: Chemistry and technology. (1985) St. Paul, Minnesota, Association of Cereal Chemistry Inc 774.

Pubmed || Crossref || Others

5. Butt, M.S., Anjum, F.M., Rehman, A., et al. Physicochemical characteristics of spring wheats. (1997) Journal of Agricultural Research 35 (6): 413-422.

Pubmed || Crossref || Others

6. Awan, I.A. Physical and biochemical characterization of some of the Pakiatani rice varieties. (1996) Food Tech.

Pubmed || Crossref || Others

7. Chen, P.N., Chu, S.C., Chiou, H.L., et al. Cyanidin3- glucoside and peonidin 3-glucoside inhibit tumor cell growth and induce apoptosis in vitro and suppress tumor growth in vivo. (2008) Nutrition and Cancer 53(2): 232-243.
8. Oki, T., Masuda, M., Nagai, S., et al. Radical scavenging activity of black and red rice. (2005) Proceedings of world rice research conference Tokyo and Tsukuba, Japan 256-259.

Pubmed || Crossref || Others

9. Havsteen, B.H. The biochemistry and medical significance of the f1avonoids. (2002) Pharmacol Ther 96(2-3): 67-202.
10. Sulochana, S., Bakiyalakshmi, S.V. Effect of Neutraceutical Dosa on Antimicrobial Activity. (2011) Inter J Environ Sci 1(5): 727-735.

Pubmed || Crossref || Others

11. Avci, O., Dik, B. Determination of in vitro antiviral activity of Nerium oleander distillate against to parainfluenza-3 virus. (2014) Anim Vet Sci 2(5): 150-153.

Pubmed || Crossref || Others

12. Hedge, J.E, Hofreiter, B.T. In: Carbohydrate Chemistry 17 (1962) (Eds Whistler R.L and Be Miller, J.N) Academic Press New York.

Pubmed || Crossref || Others

13. Lowry, O. H., Rosebrough, N. J., Farr, A. L., et al. "Protein measurement with the Folin phenol reagent. (1951) J Biol Chem 193 (1): 265–275.

14. Shalini, Srivastava, R. Antifungal activity screening and HPLC analysis of crude extract from Tectona grandis, shilajit, Valeriana wallichii. (2009) Electr J Environ Agricul Food Chem 8(4): 218 - 229.

Pubmed || Crossref || Others

15. Yogeswari, S., Ramalakshmi,. S., Neelavathy, R., et al. Identification and Comparative Studies of Different Volatile Fractions from Monochaetia kansensis by GCMS. (2012) Global Journal of Pharmacology 6(2): 65-71.

Pubmed || Crossref || Others